I am currently taking part in the 72nd annual exhibition of the St. Pöltner Künstlerbund at the Stadtmuseum St. Pölten. There I show my newest series of "Found Abstracts".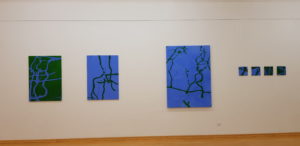 Here is the link to the activities of the Künstlerbund
This exhibition is open from 19. 10. to 16. 11. 2018 Wed – Sun from 10.00 to 17.00 o'clock.